PM Narendra Modi inaugurated the 229 km Delhi to Jaipur stretch of the 1,386 km Delhi to Mumbai mega expressway in Rajasthan's Dausa on Sunday 12 February 2023. The inauguration was done on the 200th birth anniversary of Maharishi Dayanand Saraswati.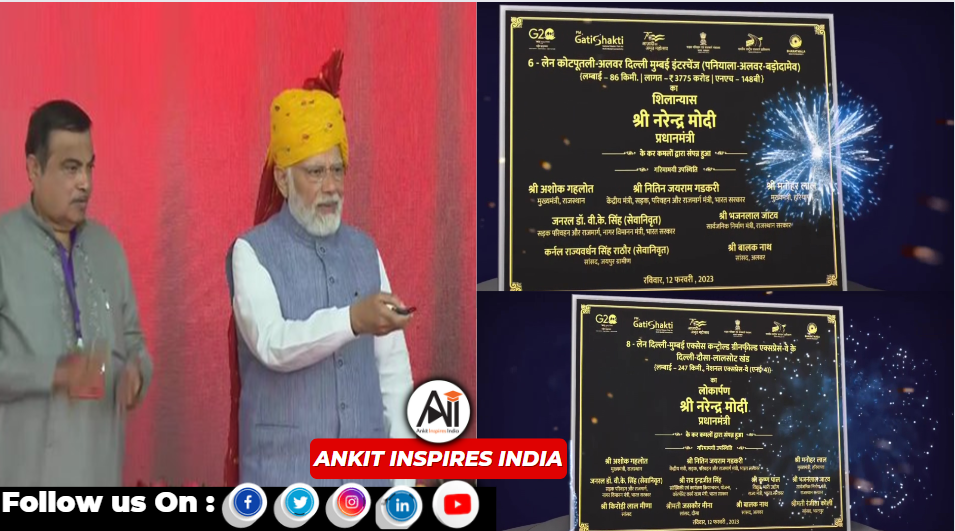 The Delhi-Jaipur stretch of the expressway starts from Sohna in Haryana and goes till Lalsot in Rajasthan and has been developed at a cost of Rs 12,150 crore. 

The entire project is being built at an estimated cost of Rs 98,000 crores and will pass through six states Delhi, Haryana, Rajasthan, Madhya Pradesh, Gujarat and Maharashtra and connect major cities like Kota, Indore, Jaipur, Bhopal, Vadodara and Surat.

It will also serve 93 PM Gati Shakti Economic Nodes, 13 ports, eight major airports and as many multi-modal logistics parks along with the new upcoming greenfield airports such as Jewar Airport, Navi Mumbai Airport and JNPT port.

The Delhi-Mumbai Expressway will be India's longest with a length of 1,386 km. The entire project is expected to be completed by December 2024.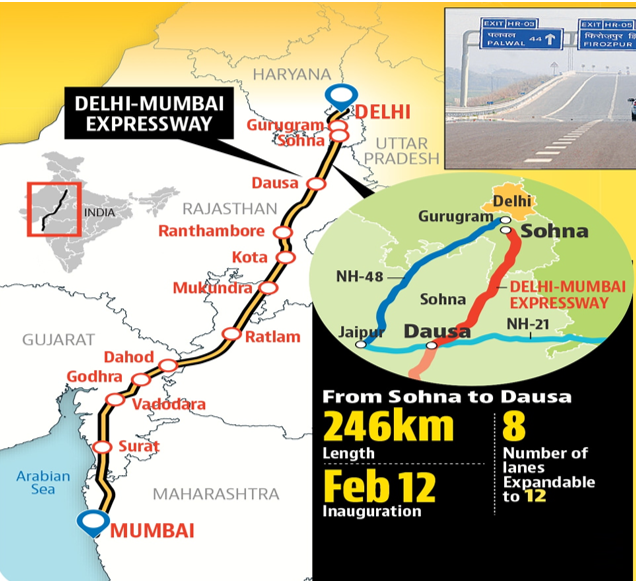 It will reduce the travel distance between Delhi and Mumbai by 12 per cent, from 1,424 km to 1,242 km, while the travel time will be cut by 50 per cent, from the current 24 hours to 12 hours.
The legal top speed limit allowed on the expressway is set at 120 kilometres per hour. the highway can save nearly 300 million litres of fuel and 800 million kilograms of Co2 emissions every year.

 
Initially, there will be a charge for commuters while travelling on this route. The charges planned by NHAI for this eight-lane expressway are fixed at Rs.390.
Expressway By State:
Operational expressways by state, as of December 2022.
Total Operational Expressways By Type
Source: The Hindu, Times of India, Wion,Wikipedia
आपको हमारी ये "Post" कैसी लगी? कमेंट में अपनी प्रतिक्रिया जरूर दें!