Saudi Arabia's Crown Prince has recently revealed their big plans for a massive new proposed project in the country's capital Riyadh called Mukaab.

The gigantic cube-like structure is aiming to transform downtown Riyadh through new fascinating things.




It looks like a city out of a science fiction movie: Space pods, flying dragons and floating rocks. But this is the birthplace of Islam, Saudi Arabia, which wants to transform its capital into one of "the most livable cities on Earth."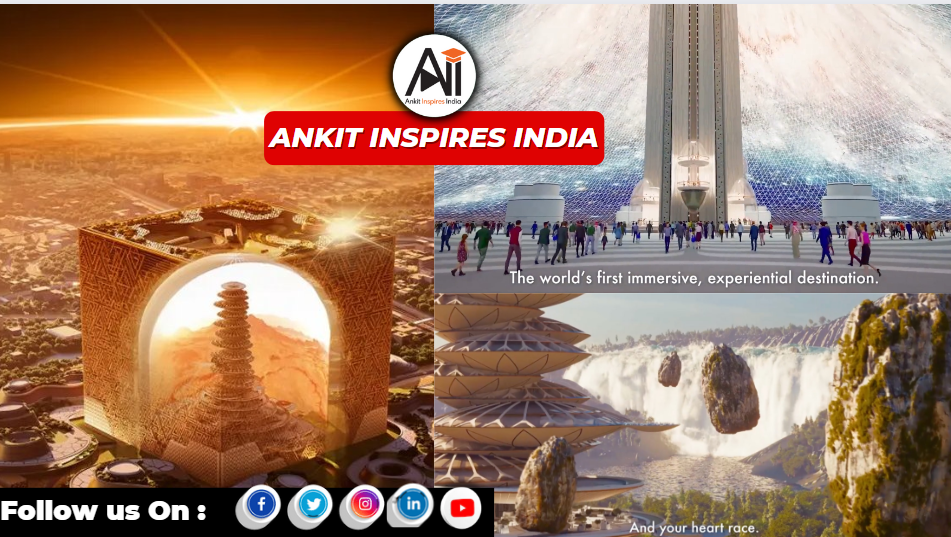 The Public Investment Fund of Saudi Arabia has announced a gateway to another world, a project that promises to be the world's largest modern downtown established in Riyadh.
Mukaab would be large enough to hold 20 Empire State Buildings according to reports. The 400-metre-tall structure will be 400-metre-wide. It is a cube-like city that will form the centrepiece of a new downtown area in Riyadh.
The Mukaab development scheme aims to transform a 19-square-kilometre area to the northwest of Riyadh into a vibrant mixed-use district. 
The building will be based on the modern Najdi architectural style, but with a futuristic twist.
New Murabba Development Company will develop the project and build the "Mukaab", a landmark featuring the latest innovative technologies.
The Mukaab structure will feature 2 million square metres of floor space that will be a hospitality destination with retail, cultural, and tourist attractions, featuring residential and hotel units, commercial spaces, and recreational facilities.

The New Murabba project is said to feature 104,000 residential units, 9,000 hotel rooms, 980,000 square metres of retail space, and 1.4 million square metres of office space.

With 1.8 million square metres of space dedicated to community facilities, the New Murabba project is set to become a model for sustainable urban development.

District will also be home to a museum, a technology and design museum, a theatre, and more than 80 entertainment and cultural venues.
Aims to develop the world's largest modern downtown in Riyadh as part of Saudi Vision 2030 plan.
Residents of New Murabba will be provided with access to living, working, and entertainment spaces within a 15-minute walking radius.

The airport will be a mere 20-minute drive away.

The developers say the project will create more than 350,000 jobs.

The entire New Murabba project is scheduled for completion by 2030.

The Mukaab was to be finished several years earlier.
Saudi Vision 2030 is a strategic framework to reduce Saudi Arabia's dependence on oil, diversify its economy, and develop public service sectors such as health, education, infrastructure, recreation, and tourism.

Key goals include reinforcing economic and investment activities, increasing non-oil international trade, and promoting a softer and more secular image of the Kingdom. It also consists of increasing government spending on the military, as well as manufacturing equipment and ammunition.

The first details were announced on 25 April 2016 by Crown Prince Mohammed bin Salman.  The Council of Ministers has tasked the Council of Economic and Development Affairs (CEDA) with identifying and monitoring the mechanisms and measures crucial for the implementation of "Saudi Arabia's Vision 2030".

In 2021, The Guardian wrote that despite Saudi Arabia's commitment to diversify its economy, the government was still 74% dependent on oil exports for its budget.
In 2021, MBS announced his $500 billion futuristic Neon city in the northwest of the country, with promises of robot maids, flying taxis, and a giant artificial moon. 
And last year, he unveiled a giant linear city, the Line, which aimed to stretch over 106 miles and house 9 million people.
Source: Economic Times, CNN, First Post, Wikipedia
आपको हमारी ये "Post" कैसी लगी? कमेंट में अपनी प्रतिक्रिया जरूर दें!