Today India is observing the fourth anniversary of the ghastly Pulwama terror attacks in which 40 of our brave CRPF jawans were martyred triggering a nationwide outrage and despair.
An indebted India, on the fateful day of February 14 remembers the heroes who laid their lives for the motherland in one of the worst terror attacks the world has witnessed.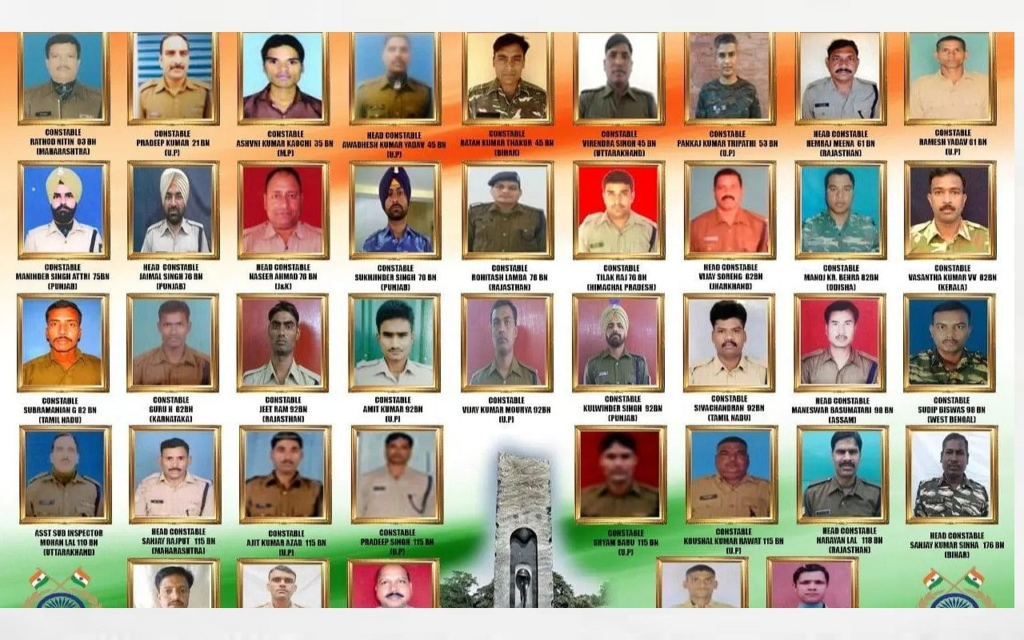 Prime Minister Narendra Modi on Tuesday paid tributes to the 40 Central Reserve Police Force personnel who lost their lives in the Pulwama terror attack three years ago.
"Remembering our valorous heroes who we lost on this day in Pulwama. We will never forget their supreme sacrifice. Their courage motivates us to build a strong and developed India", the prime minister tweeted.

What Happened that day (PULWAMA ATTACK 2019):
On 14 February 2019, 40 Indian Central Reserve Police Force (CRPF) personnel were martyred after terrorists targetted a convoy of 78 vehicles, transporting more than 2,500 Central Reserve Police Force (CRPF) personnel from Jammu to Srinagar.

The convoy had left Jammu around 03:30 IST and was carrying a large number of personnel due to the highway having been shut down two days prior. The convoy was scheduled to reach its destination before sunset.

The attack was carried out at Lethapora in the Pulwama district of Jammu and Kashmir.

Terror group Jaish-e-Mohammad soon released a video claiming responsibility for the attack. A 22-year-old suicide bomber, who was identified as Adil Ahmed Dar, drove the explosive laden vehicles into the convoy at Lethpora in Pulwama district.

He was a resident of Kashmir who, according to the family, went missing in 2018.
How India responded to the Pulwama Attack?
Tensions flared up between India and Pakistan after the attack. India summoned Pakistan's top envoy and lodged a strong protest.

The Prime Minister asserted that the security forces have been given permission to choose the timing, place and nature of their response to the Pulwama terror attack.

Nationwide protests erupted against the dastardly terror attack. Several countries including Pakistan's all-weather friend China condemned the attack.
Action Taken by India (BALAKOT AIRSTRIKE)
On February 26, the same year, several Mirage 2000 jets of the Indian Air Force crossed the Line of Control (LoC) and dropped bombs into Balakot, Pakistan. India claimed that it attacked a Jaish-e-Mohammed training camp and killed a large number of terrorists, reported to be between 300 and 350.

 
 
Source: India Today, Times Now, India.com
आपको हमारी ये "Post" कैसी लगी? कमेंट में अपनी प्रतिक्रिया जरूर दें!