Earlier, the recruitment process for Agniveers followed a different order.
Under the new process for recruiting 'Agniveer', the army has announced an important change. Now, aspirants will now have to first appear for an online common entrance examination (CEE), followed by physical fitness and medical tests.
 
The army has put out the advertisements regarding the change in the process in various newspapers, PTI reported citing sources on Saturday. The notification for the change in process is expected to be issued around mid-February.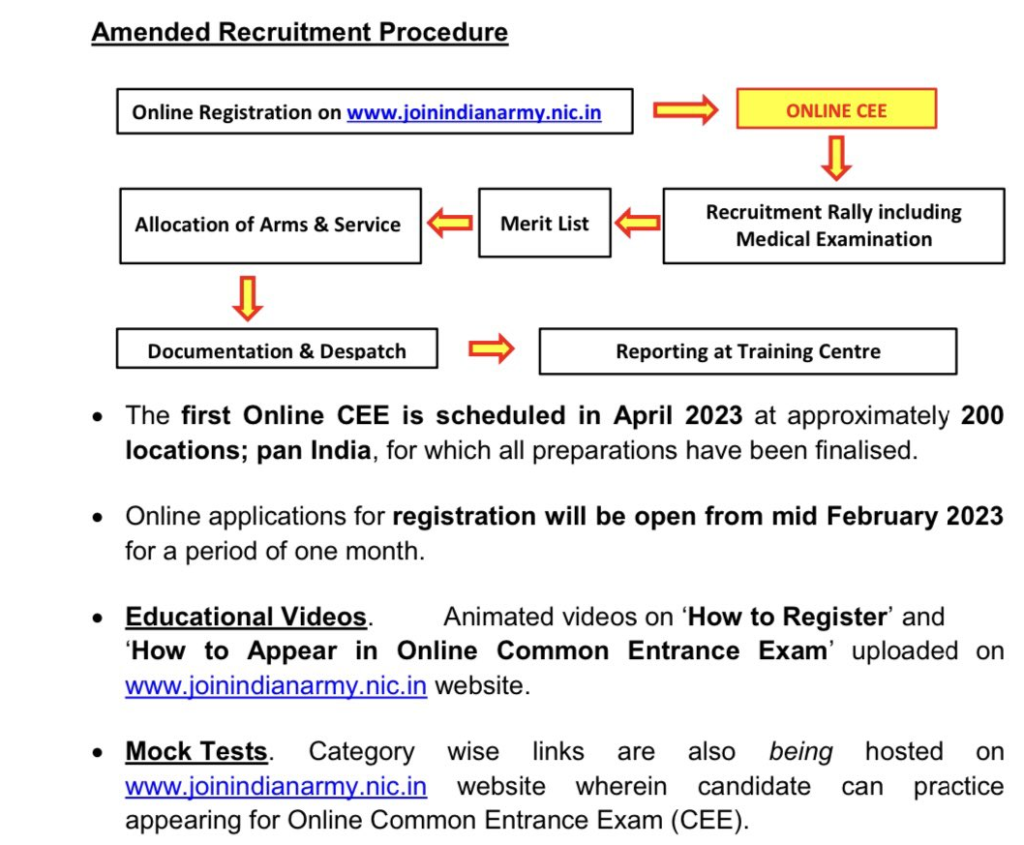 Announcing the change in the recruitment process, the Army said "the changed methodology will ensure an increased focus on the cognitive aspect during selection".
Aim : It will help ease the administrative and logistical burden as only the candidates who qualified the entrance exam will take the physical and medical tests.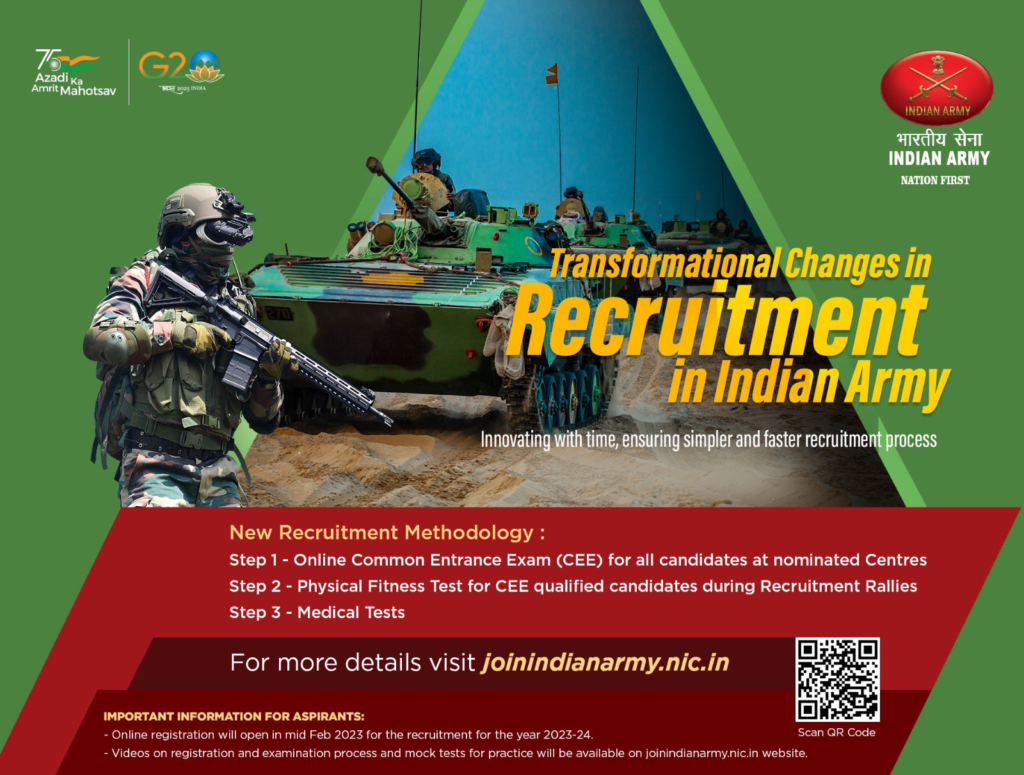 The first online CEE is slated to be held in April at nearly 200 locations across the country and for it all preparations have been finalised, a source said.
 
"The new requirement will have wider outreach across the country and also reduce the large crowds seen during recruitment rallies to make them more manageable and easier to conduct," the officials said.
 
The new process will apply to about 40,000 candidates who are willing to join the Army from the next recruitment cycle of 2023-24.
 
Source : The Indian Express, Times of India, India Today,
आपको हमारी ये "Post" कैसी लगी? कमेंट में अपनी प्रतिक्रिया जरूर दें!