Prime Minister Narendra Modi on Monday inaugurated the Hindustan Aeronautics Limited's helicopter factory -- the Asia's largest chopper manufacturing facility -- in Tumakuru district of Karnataka.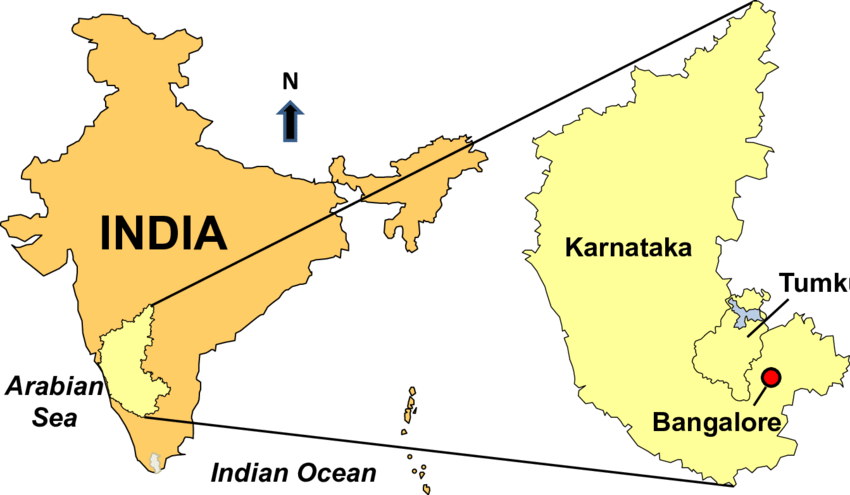 Defence Minister Rajnath Singh and Karnataka Chief Minister Basavaraj Bommai were also present for the inauguration.
 
The factory, spread across 615 acres for which the Prime Minister laid the foundation stone in 2016, would initially manufacture Light Utility Helicopters (LUH).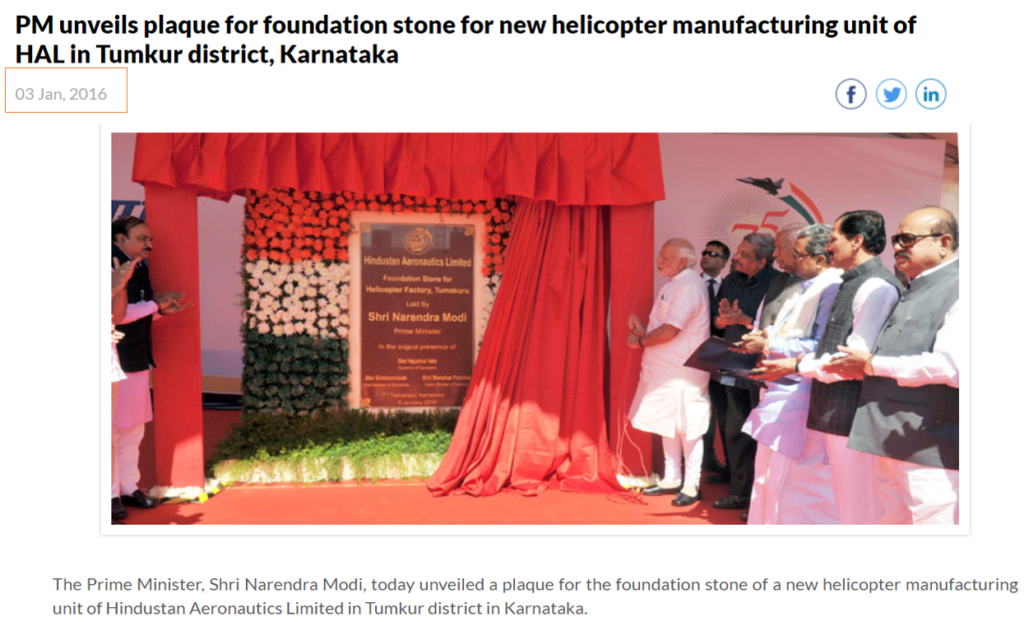 This helicopter factory will initially produce indigenously designed Light Utility Helicopters (LUH).
Bengaluru-headquartered HAL plans to produce more than 1,000 helicopters in the range of 3-15 tonne with a total business of more than ₹ 4 lakh crore over a period of 20 years at this facility in Gubbi taluk, officials said.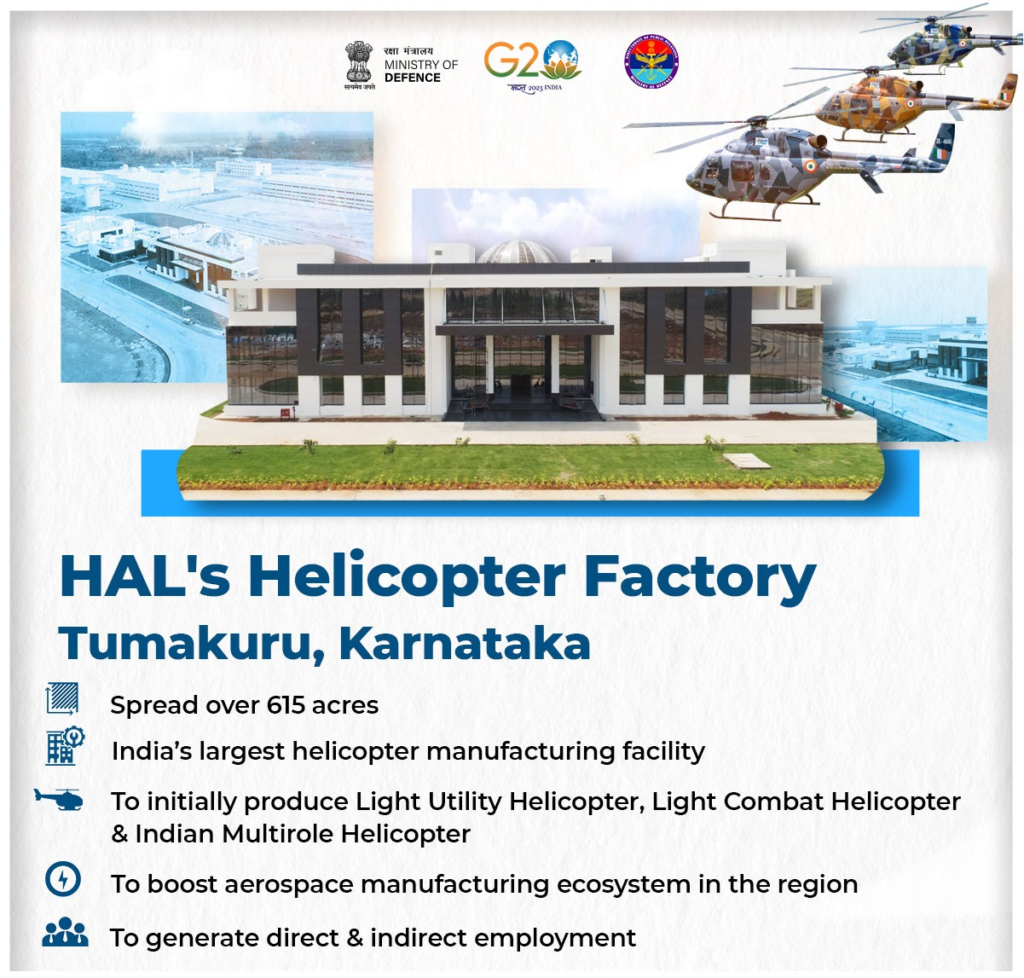 Speaking after laying the foundation stone of the factory, PM Modi hailed Karnataka as a "land of innovation" and pointed out how the state has pioneered various important defence projects over the years.
The investment in Aerospace sector in the last 9 years is 4 to 5 times more than the figure witnessed in the 15-year period before 2014
PM Modi.
"From drones to Tejas aircraft manufacturing is being done in the state. The state has become the first choice for investors. From modern assault rifles, aircraft carrier, to fighter jets are being manufactured by India," PM Modi said.
"The proximity of the factory, with the existing HAL facilities in Bengaluru, will boost the aerospace manufacturing ecosystem in the region and support skill and infrastructure development such as schools, colleges and residential areas. Medical and health care would also reach the community residing in the various nearby Panchayats," the defence ministry said.
With the establishment of facilities like heli-runway, flight hangar, final assembly hangar, structure assembly hangar, air traffic control and various supporting service facilities, the factory is fully operational. This factory is being equipped with state-of-the-art Industry 4.0 standard tools and techniques for its operations, said the defence ministry.
About HAL (Hindustan Aeronautics Limited):

Hindustan Aeronautics Limited is an Indian state-owned aerospace and defence company, headquartered in Bangalore, India. Established on 23 December 1940 Founded by Walchand Hirachand, HAL is one of the oldest and largest aerospace and defence manufacturers in the world today.
 
Revenue: 24,620 crores INR (US$3.2 billion, 2022)
Number of employees: 28,345 (April 2019)
Aircraft designed: HAL Dhruv
 
Source : The Indian Express, Times of India, India Today, 
आपको हमारी ये "Post" कैसी लगी? कमेंट में अपनी प्रतिक्रिया जरूर दें!