Every year, India celebrates the Indian Coast Guard (ICG) Day on 1 February.
The Indian Coast Guard observes 'Raising Day' on February 1 every year. This year the ICG–which is fourth largest coast guard across the globe– will be commemorating its 47th Raising Day on Wednesday.
The guard that began with modest seven platforms in 1978 has now expanded into a powerful force with over 150 ships and 70 aircraft in its inventory. By 2023, the fleet of the force should consist of 200 ships and 100 twin-engined aircraft.
Its motto 'Vayam Rakshamah' (We Protect).
The ICG guards 7516.60-kilometer coastline of India which includes a number of states and some of the busiest commerce routes. There are four Union Territories and nine Indian states. Gujarat, Daman and Diu, Maharashtra, Goa, Karnataka, Lakshadweep, Kerala, Tamil Nadu, Puducherry, the Andaman and Nicobar Islands, and the states of Andhra Pradesh, Odisha, and West Bengal are among them.
The Indian Coast Guard has saved more than 11082 lives at sea so far with 279 lives saved in 2022 alone. which means they are responsible for saving one precious life at sea every second day.
The Indian Coast Guard force holds rescue and search operations in the sea to save precious lives, besides protecting the borders of our country against the enemies.
Preventing smuggling through marine routes in its area of duty is one of the Indian Coast Guard's main responsibilities. It was primarily established to provide non-military maritime services, though.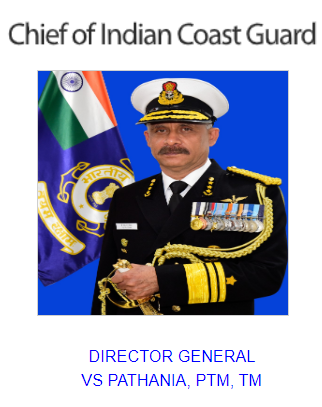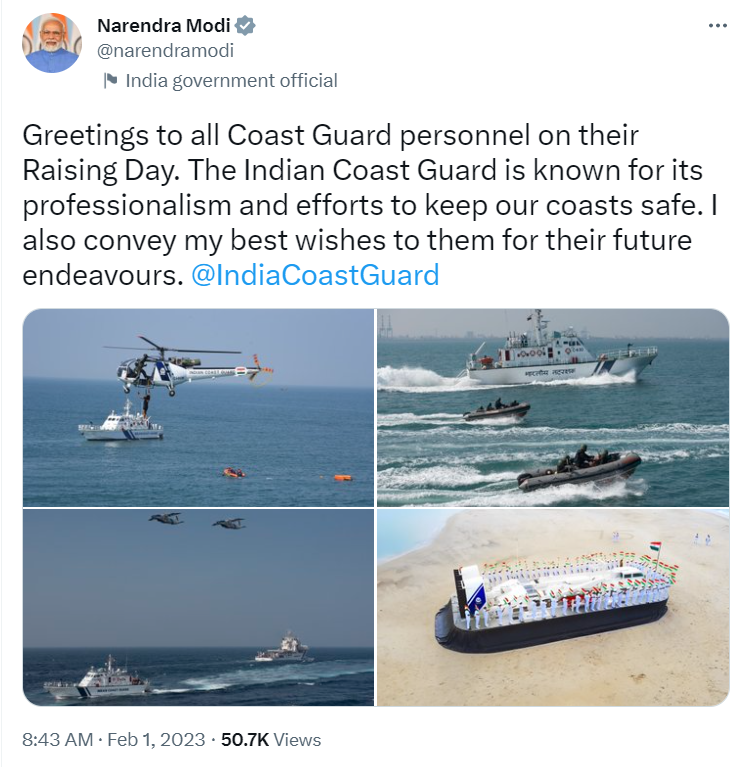 With the passage of the Coast Guard Act 1978, the ICG was formally established as an autonomous military force of the Union on August 18, 1978. While a temporary ICG was established on February 1, 1977.
 
At the time of its formation, the ICG had a force level of two Naval Frigates and five patrol boats. The strength has increased over the years.
 
The Indian Navy, the Department of Fisheries, the Department of Revenue (Customs), and the Central and State police forces all collaborate closely with the Coast Guard.
 
The ICG has two Naval Frigates and five patrol boats as part of its initial force level. Over time, the strength has gotten stronger.
 
Sea-borne smuggling was prevalent in India in the 1960s which threatened the domestic economy. Later a committee was constituted with participation of Indian Navy and Air Force to study problem because Customs department would often rely on Navy for assistance.
 
Following that, another panel was set up by the Indian government in September 1974 headed by Khusro Faramurz Rustamji which recommended establishing a force like ICG.
 
Source : Economic times, Free Press Journal, The Quint
आपको हमारी ये "Post" कैसी लगी? कमेंट में अपनी प्रतिक्रिया जरूर दें!