The Geological Survey of India has discovered 5.9 million tonnes of inferred resources (G3) of lithium, which is used for making electric vehicle (EV) batteries, for the first time in the country at Salal-Haimana in Jammu & Kashmir (J&K)'s Reasi district.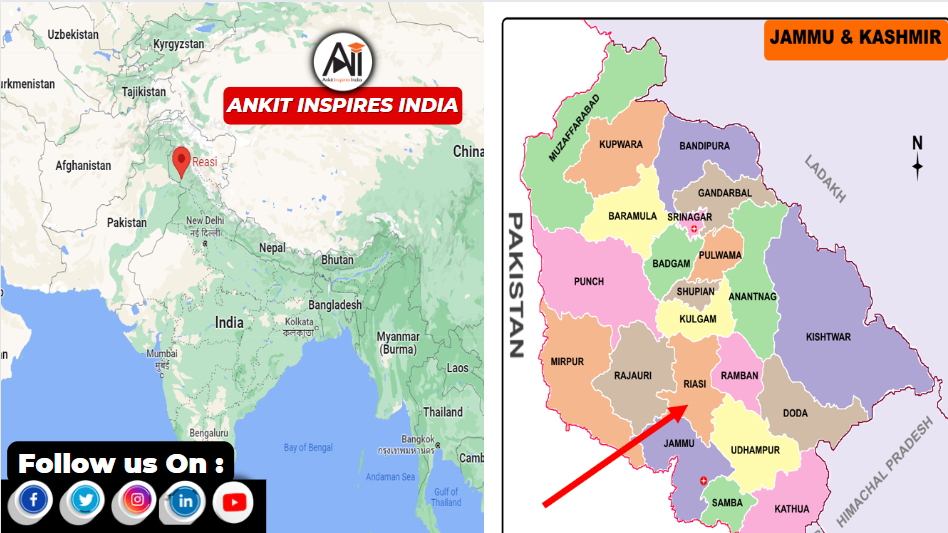 The ministry of mines on Thursday made the announcement about the discovery on Twitter.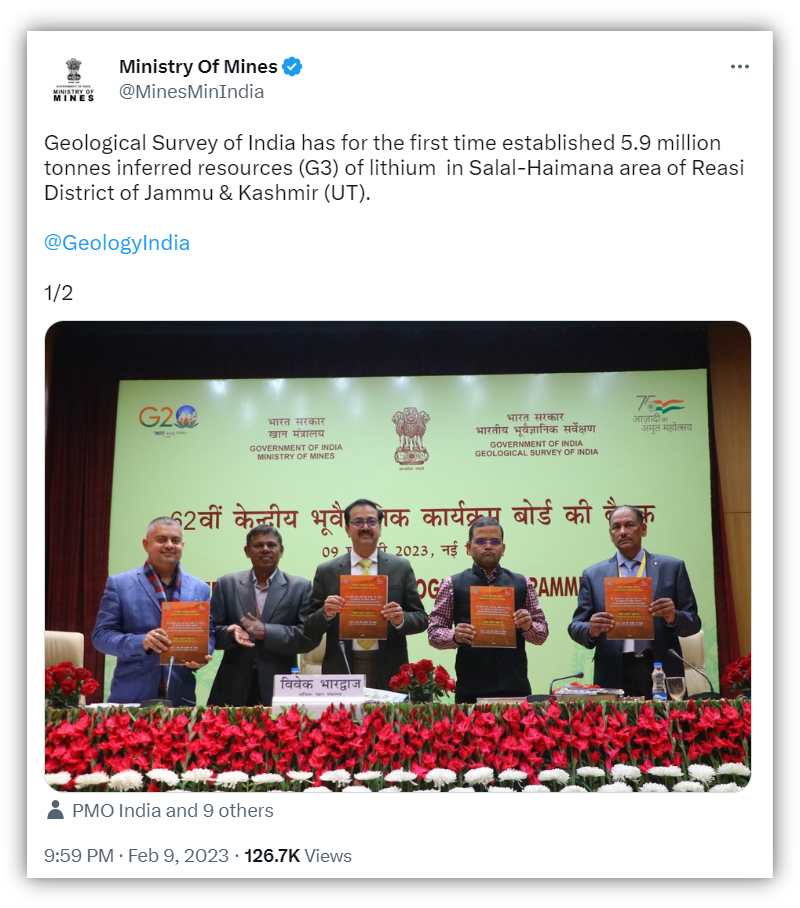 The exploration of mineral deposits is divided into four stages — reconnaissance (G4), preliminary exploration (G3), general exploration (G2) and detailed exploration (G1). Scientists are at the G3 stage in Reasi.
Vivek Bharadwaj, the mines ministry secretary, handed over 16 geological reports and memorandums to state governments during the 62nd Central Geological Programming Board meeting.

Speaking at the meeting, Vivek Bharadwaj, said this is for the first time that lithium reserves have been discovered in the country.

It further states that 51 mineral blocks including Lithium and Gold were handed over to respective state governments.

"Out of these 51 mineral blocks, 5 blocks pertain to gold and other blocks pertain to commodities like potash, molybdenum, base metals etc. spread across 11 states of Jammu and Kashmir (UT), Andhra Pradesh, Chhattisgarh, Gujarat, Jharkhand, Karnataka, Madhya Pradesh, Odisha, Rajasthan, Tamil Nadu, and Telangana," the ministry added.

The blocks were prepared based on the work carried out by GSI from field seasons 2018-19 to till date.
Lithium, which is an element on the periodic table, is one of the most sought-after minerals globally. The element was first discovered in 1817 by Johan August Arfvedson and the word lithium comes from lithos in Greek, which means stone.
Use of Lithium & Its Significance
Lithium and its compounds have several industrial applications, including heat-resistant glass and ceramics, lithium grease lubricants, flux additives for iron, steel and aluminium production, lithium metal batteries, and lithium-ion batteries.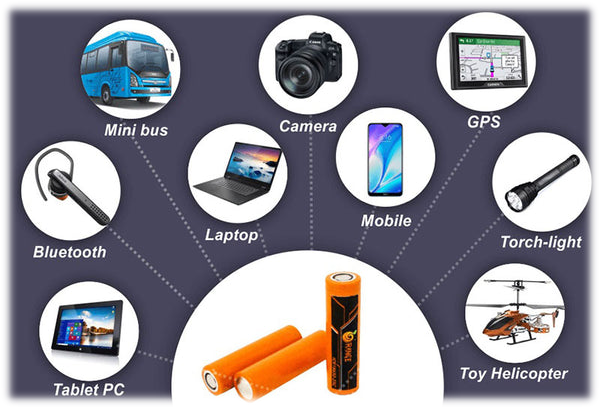 It is the lithium-ion battery that has revolutionised electronic communications, computing, digitisation and is now powering the world moving towards clean energy, a much-needed switch from gas-guzzling and carbon-emitting technologies of the past. 

A study found that the emergence and dominance of lithium-ion batteries are due to their higher energy density compared to other rechargeable battery systems, which is further enabled by the design and development of high-energy density electrode materials.

The development is so life-changing that Stanley Whittingham, John Goodenough, and Akira Yoshino were awarded the 2019 Nobel Prize in Chemistry for their work on the lithium-ion battery. 

While Whittingham worked on developing methods that could lead to fossil fuel-free energy technologies, Goodenough refined the cathode used in the battery and Yoshino created the first commercially viable lithium-ion battery in 1985.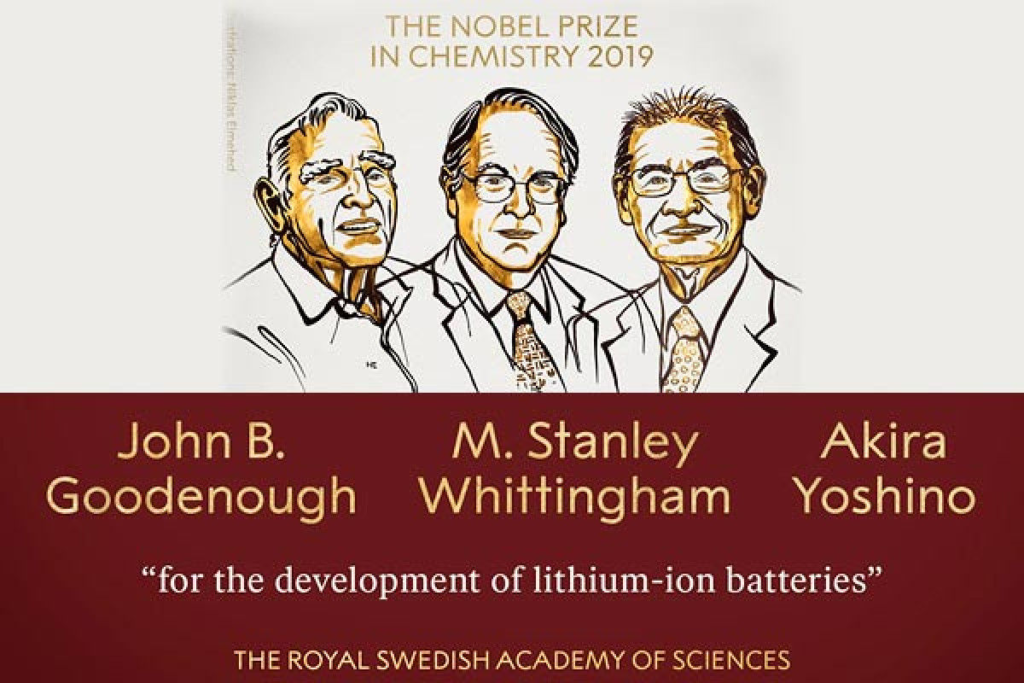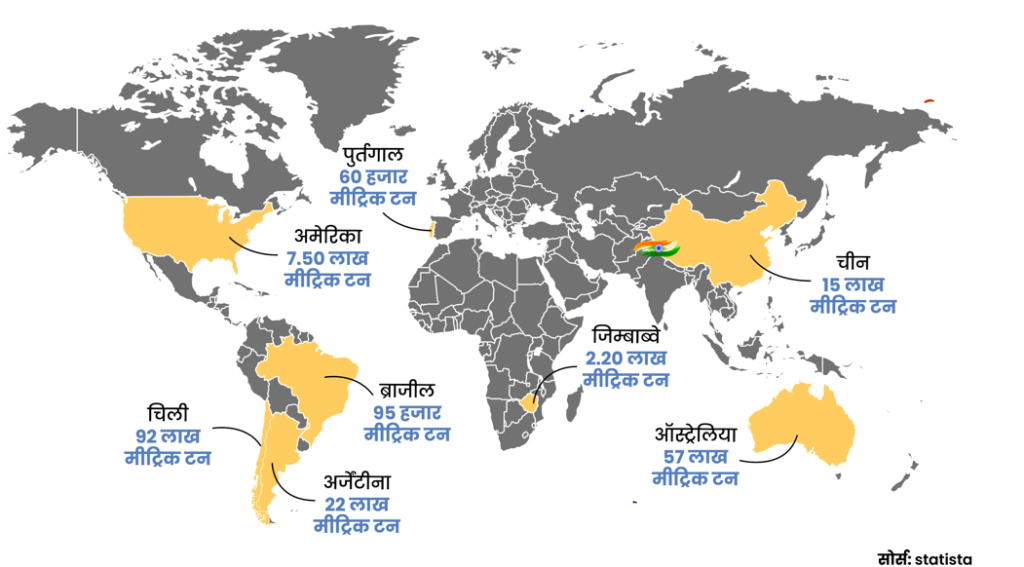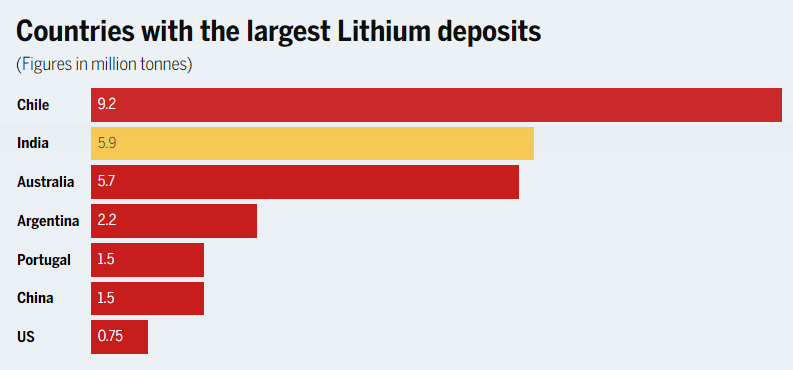 The discovery comes amid the government trying to achieve its target to grow electric vehicle sales in India to capture the markets of 30 percent of private passenger cars, 70 percent of commercial vehicles, and 80 percent of two and three-wheelers by 2030, as part of efforts to decarbonise the transport sector.
India's plan to install 500 GW (gigawatt) of renewable energy capacity by 2030 will involve an investment of at least ₹2.44 lakh crore or ₹2.44 trillion, according to a committee constituted by the Central Electricity Authority (CEA).
The latest discovery came nearly a year after India discovered 1,600 tonnes of lithium resources in the igneous rocks of the Marlagalla-Allapatna region of Karnataka's Mandya district.
About GSI (Geological Survey of India)
The Geological Survey of India (GSI) was established in 1851 to find coal deposits for the Railways.
Its main functions relate to creating and updating of national geoscientific information and mineral resource assessment. 

These objectives are achieved through ground surveys, air-borne and marine surveys, mineral prospecting and investigations, multi-disciplinary geoscientific, geo-technical, geo-environmental and natural hazards studies, glaciology, seismo-tectonic study and carrying out fundamental research.
Source: Hindustan Times, India Today, BBC, Dainik Bhaskar, Times of India, The Print
आपको हमारी ये "Post" कैसी लगी? कमेंट में अपनी प्रतिक्रिया जरूर दें!