Union Minister of Youth Affairs and Sports Anurag Thakur declared the Khelo India Winter Games third edition open in Gulmarg on Friday (10 February).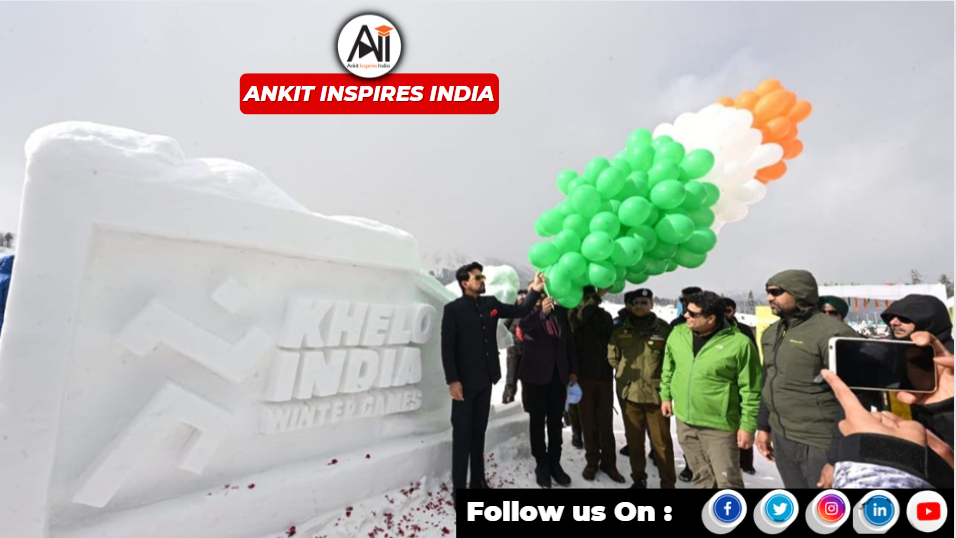 The Union Minister was joined by Honourable Lt Governor of Jammu and Kashmir, Manoj Sinha, other dignitaries and masses of young athletes, coaches and staff.
Declaring the Games open, Minister Aurag Thakur said his ministry "would keep helping Jammu and Kashmir financially, providing the best of coaches, etc." "I am also happy to let you know that a Centre of Excellence for Winter Sports will be opening here soon.
The Winter Games will take place until February 14 in Gulmarg.
About Khelo India Winter Games-2023:
Over 1500 athletes across 29 States and Union Territories are participating. 
 
The total number of sports disciplines are 11.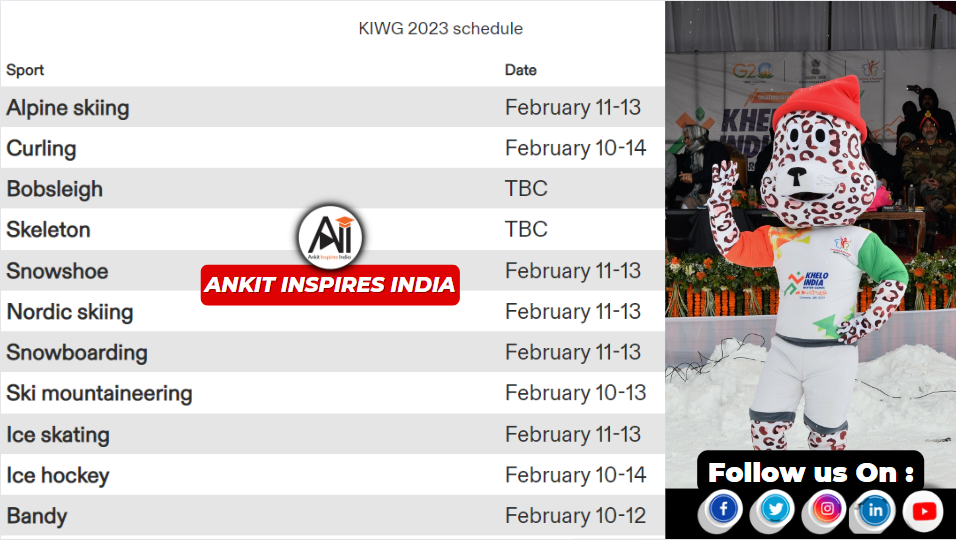 On February 4, Jammu and Kashmir Lt Governor Manoj Sinha and Union Sports Minister launched the 3rd Khelo India National Winter Games anthem, mascot and jersey. 
This year's mascot, the Snow Leopard, depicts the vibrant heritage of the Himalayas.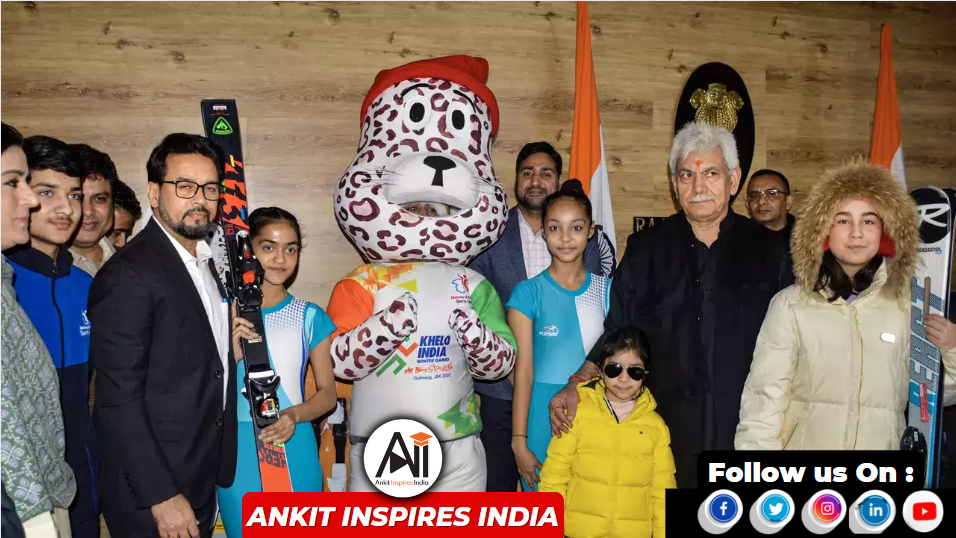 Aim : Khelo India Winter Games is part of the Indian government's Khelo India program, which aims to promote sports at the grassroots level in the country.
The Khelo India Winter Games 2023 will be telecast live on the DD Sports TV channel in India.
Live streaming of Khelo India Winter Games 2023 will be available on the Prasar Bharati YouTube channel.
Previous Khelo India Winter Games :
The First Edition of Khelo India Winter Games was held in Gulmarg in March 2020.
The second edition of the Khelo India Winter Games in Gulmarg was held in 2021.
Gulmarg and Leh were the joint hosts for the first two editions in 2020 and 2021. Jammu and Kashmir topped the medal tally in both years. 
Medals in Previous Games:
In 2020, Jammu and Kashmir raked in 76 medals, including 26 gold. They were followed by Services Sports Control Board (SSCB) with 21 medals, and Uttarakhand in the third spot with 13 medals.
The 2021 edition saw Jammu and Kashmir bag 34 medals – 11 gold, 18 silver and five bronze. Karnataka and Maharashtra took up the second and third spots .
Source : Olympics.com, New Indian Express, Times of India
आपको हमारी ये "Post" कैसी लगी? कमेंट में अपनी प्रतिक्रिया जरूर दें!