The Defence Ministry has cleared a proposal to procure around 120 Pralay ballistic missiles, which will be deployed along the borders with China and Pakistan.
Know about Pralya Missile:
Pralay is a Hindi word which means "apocalypse" or "to cause great destruction" or "damage". 
Pralay, along with the BrahMos supersonic cruise missile, will form the crux of India's planned Rocket Force — a concept that was envisaged by former Chief of Defence Staff (CDS), the late General Bipin Rawat.
'Pralay' ballistic missile is a canisterised tactical, surface-to-surface, and short-range ballistic missile (SRBM) for battlefield use Developed by the DRDO.
DRDO began development of the missile in 2015. the missile was successfully tested twice on consecutive days last year on december 21 and december 22.
The missile is designed to destroy enemy radar, communication installations, command centres and airfields and follows a Quasi Ballistic Trajectory which means the object takes a low curved path after being shot. 
The missile can carry 350-700 kg high grade explosive, Penetration-Cum-Blast explosive, and Runway Denial Penetration Submunition.
In addition to its high accuracy, the missile can also change direction and range after being launched up to a certain distance. 
It is powered by a solid propellant rocket motor. The composite propellant is highly efficient and generates more energy compared to the propellant used in Agni missile series. 
The missile guidance system includes state-of-the-art navigation and integrated avionics.
Additionally, like most tactical ballistic missiles it is mobile which means it can be used quickly on the battlefield. 
Pralay also has the ability to evade any anti-ballistic missile (ABM) interceptors by performing mid-air manoeuvres by using a manoeuvrable re-entry vehicle. When a high-explosive warhead, like the one Pralay missile is equipped with, explodes, its pieces are thrown at a high speed which can inflict heavy damage.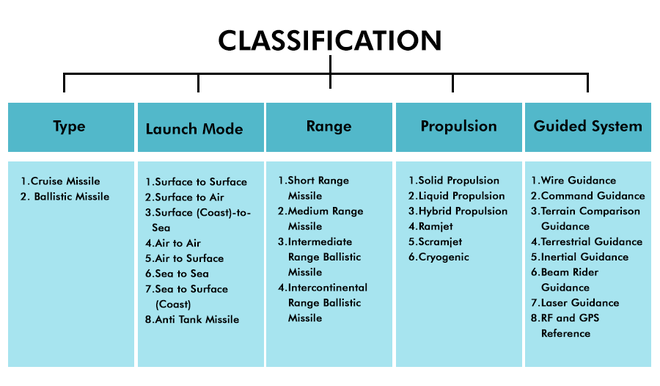 Range : 'Pralay' is a quasi-ballistic surface-to-surface missile that can hit targets 150-500 kms away. Sources said the missile's range can be extended significantly if the need arises.
Sources in the defence establishment made it clear that only conventional missiles would come under the planned Rocket Force as and when it's ready, while nuclear weapons would continue to be under the ambit of the Strategic Forces Command.
 
The Indian missile can be compared to China's Dong Feng 12 and the Russian Iskander missile that has been used in the ongoing war with Ukraine.
 
The US Army is in the process of increasing the range of a similar short-range ballistic missile called the Precision Strike Missile (PrSM).
Source : The Wion, The Print, TOI
आपको हमारी ये "Post" कैसी लगी? कमेंट में अपनी प्रतिक्रिया जरूर दें!